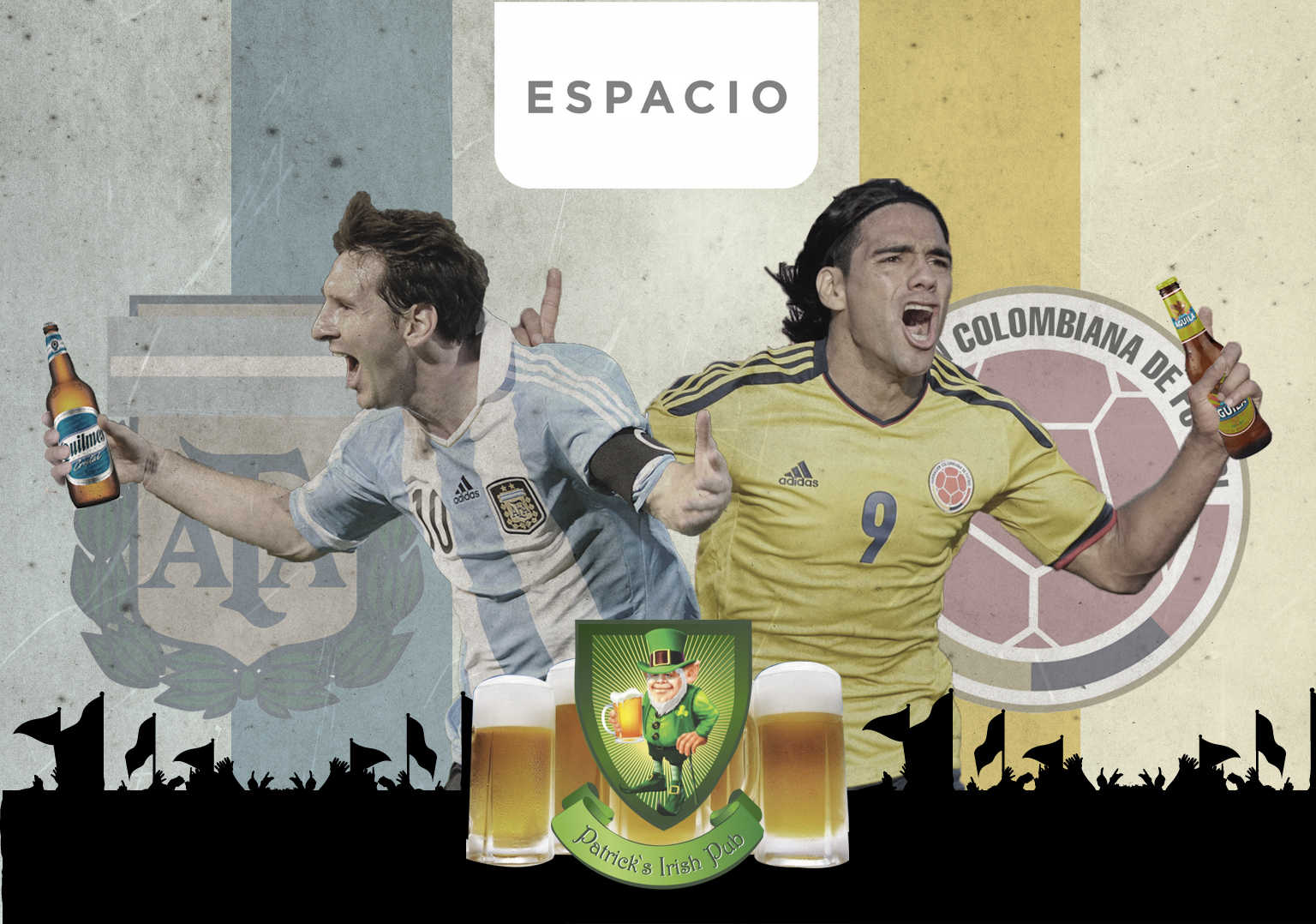 Can you beat Espacio FC?
Friends of Espacio: Join us for this soccer challenge!
"Espacio FC vs. Amigos de Espacio" (men and women!)
Let's beat and vibrate to the rhythm of Argentina – Colombia, the most exciting match of Brazil 2014 World Cup Qualifiers!
Time to leave your desk and put on your cleats!
When: Thursday 6 at 7pm, INDER court (next to Tinto Tintero)
Price: the losing team will pay 2 pitchers to the winning team the next day when we all gather to watch together the official match: Friday 7th at 5pm at Patrick's Irish Pub (Cra. 37A #8A-43).
If you are brave enough to join us and have fun, we just ask you to bring a non-perishable food item, which we'll donate to … .
¡Hurry up to sign up and don't miss this one time opportunity to share with friends and colleagues!
To sing up, please send your confirmation to: [email protected]
*Dynamic for Thursday 6th: 2 teams of 5 people will play against each other a match of 2 halfs of 20 minutes. In case Amigos de Espacio are more than 5, you can set another team (Amigos de Espacio 2), and we'll play a 3 teams little tournament, with only one half of 20 minutes.
Espacio will provide the jerseys.